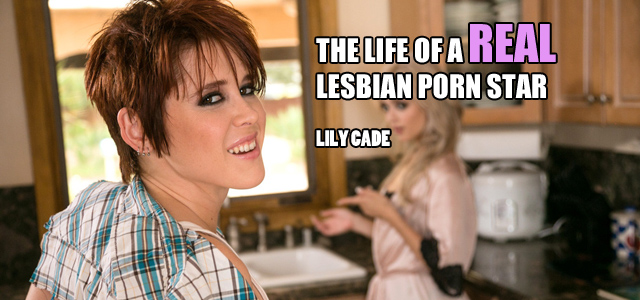 Ladies, do you watch porn? I know, kind of a prying question… And even though hardly anything in our lives is really and truly private (for the most part), there is one thing that the vast majority of people like to keep on the DL.
Yeah, that's right… SEX. Definitely not dinner table conversation. I'm going to go out on a limb here and assume and the majority of you watch porn… Hell, I do! How do you feel about girl-on-girl scenes? Would it surprise you to know that 99% of the women in these scenes aren't actually lesbians? Probably not. You and I probably see lesbian porn for what it is: girls being "gay for pay" to entertain straight men.
I'd like to introduce you to my girl Lily Cade. She is part of the 1%, and an exception to the rule. She is a lesbian, she does not simply "play one on TV". She is also a porn star and she has a very unique perspective on the biz.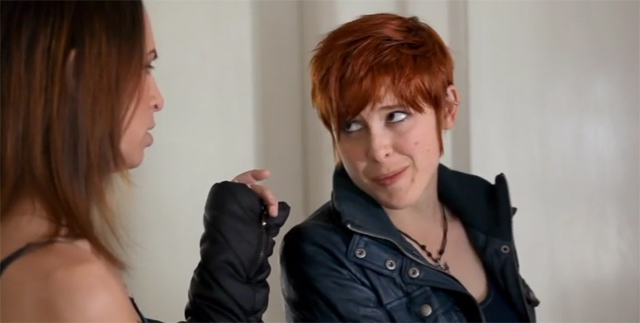 Maybe you've heard of her, maybe not, but the important thing here is that in her 8 years of performing in porn, she has not touched one penis. Never. How is this possible? Even I thought that if you were in porn, you kind of needed to be versatile. When she first started out, Lily faced an obstacle course of rejections from people who told her she needed to change the way she looked to be accepted in the industry… Being the force of nature that she is, however, Lily flat out refused to conform to that same path laid out for her.
"Maybe if you started doing boy-girl or grew your hair out…"
Ummm…no thanks.
So… what does a lesbian porn actress do when narrow minded directors and producers refuse to cast her? Well, in Ms. Cade's case, she began to direct and produce her own brand of porn. This definitely hasn't made life any easier for her though… One of the most difficult parts of her job is trying to make chemistry with straight girls while on camera. Much of the lesbian porn out there isn't really meant for women (obviously)…
Don't get me wrong, a lot of women watch it anyways, but they aren't the intended market. Most of the time, what you're seeing is a male's fantasy of what two (or more…) lady friends would be doing behind closed doors.
Since a lot of these actresses aren't really lesbians, can there really be that emotional connection and realistic chemistry that Lily Cade is so determined to portray in her porn? To answer that question, we need to delve deeper into Lily's on screen "style". Being a confident and athletic women, she's able to perform the traditional boy-girl positions and is a pro with a strap-on; giving her performances a decidedly heterosexual feel that can appeal to both sexes.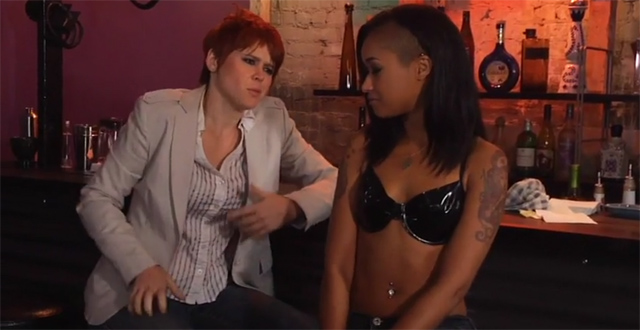 Just like with sex in the bedroom, sex on-screen is based on mutual trust. Both parties surrender themselves to one another, creating a rhythm and chemistry people can identify with.
Lily Cade was once on the outside looking in, but in the past decade she had irrefutably made a name for herself in the porn biz, and  has successfully undermined the established perception of lesbian sex and culture as a whole.
Ms. Cade, we salute you.
Remember to follow us on Twitter @GFMDating