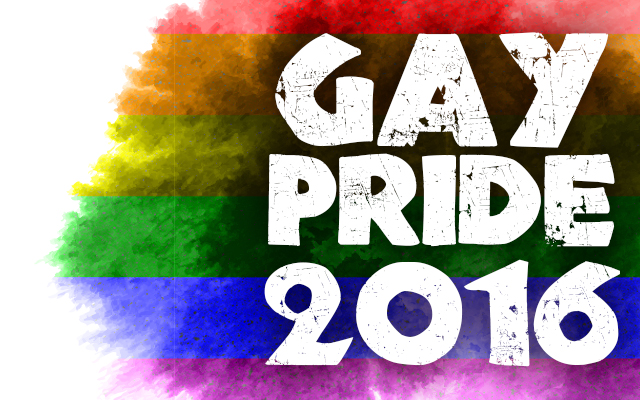 It is that time a year again – Gay Pride Month! With the weather warming up and summer just around the corner. It's a great time of year to get out and celebrate who you are with some amazing friends! I know for myself I love going to pride event and just chatting with random people. I have met some amazing life-long friends that way. Here is the first two weeks of events going on in June. Find an event near you!
WEEK 1
May 27 – June 5 Pride Winnipeg, Canada
May 31-June 5 – June Orlando: Black Pride, Orlando, FL
May 31-June 5 – Buffalo Pride Fest, Buffalo, NY
May 31-June 6 Orlando: Disney Gay Days, Orlando, FL
June 3 – MetroBall, Dallas, TX
June 3-5 – Orlando Magical Weekend, Orlando, FL
June 3-5 – Utah Pride, Salt Lake City, UT
June 3-12 – Boston Pride, Boston, MA
June 3-12  – Edmonton, Canada Pride
June 3-12 – Pittsburgh Pride, Pittsburgh, PA
June 4 – Albany Black & Latino Pride, Albany, NY
June 4 –  El Paso Pride, El Paso, TX
June 4 – Ferndale Pride, Ferndale, MI
June 4 – Kansas Diversity Coalition, Kansas City, KS
June 4 – Sacramento Pride, Sacramento, CA
June 4-12 – Central Alabama Pride, Birmingham, AL
June 5 – Conway Pride, Conway, AK
June 5 – East Central Minnesota Pride, Pine City, MN
June 5 – Hudson Valley Pride, Kingston, NY
June 5 – Jersey Pride, Asbury Park, NJ
June 5 – Queens LGBT Pride,  Queens, NY
June 5 – Santa Cruz Pride, Santa Cruz, CA
WEEK 2
June 7-18 – Thunder Bay Pride, Ontario, Canada
June 10-11 – Kalamazoo Pride,  Kalamazoo, MI
June 10-12 – Los Angeles Pride – WeHo,  Los Angeles, CA
June 10-12 – Milwaukee Pride, Milwaukee, WI
June 11 – Long Island Pride, Huntington, NY
June 11 – Spokane Pride Outspokane, Spokane, WA
June 11-12 Detroit Motor City Pride, Detroit, MI
Check out part two here.