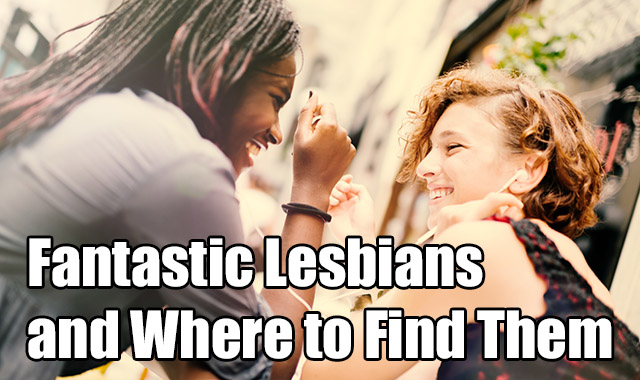 WHERE DEM GIRLS AT!? Well, for one, they're here at GFM. Ok ok, the dating site scene might not be everyone's cup of tea – so here I am, about to give you some other options you can choose from. All require work and effort on your part, but don't be scared! Get out there and meet some ladies!
Volunteering
In general, volunteering allows us to meet and get acquainted with like-minded people, regardless of your sexual orientation. It also puts you in direct contact with people who support the same causes as you. Don't forget that June is LGBT Pride month – and most cities have entire websites dedicated to Pride events where volunteers are always needed. You could try checking out volunteermatch.org to get yourself started on the right path.
LGBT clubs and group gatherings.
Check online to see if there are any LGBT community centers or Pride events in your area. Often, you can even find these get-together's using meetup.com or lgbtcenters.org. Some people aren't fully out – and for you, I would maybe suggest trying to attend events in another city to avoid running into anyone you know. If you're one of the lucky ones living in a city where the LGBT community can meet up openly – take advantage of it! Personally, I don't think people should look for love at the club, but if you go on a weeknight, where it's quieter and conversation is easier, you might have better luck! Also, some clubs hold events where you might be able to meet some wonderful ladies.
Sports
Alright, I know it's cliche to say that you'll find at least a couple lesbians while playing on a sports team… But it's true. Find a sport you're into and join up! If you're unsure where to start your hunt, try using sportsvite.com. You don't have to be an athlete to get in on the action, and it can be a great place to people watch and strike up a conversation with a stranger.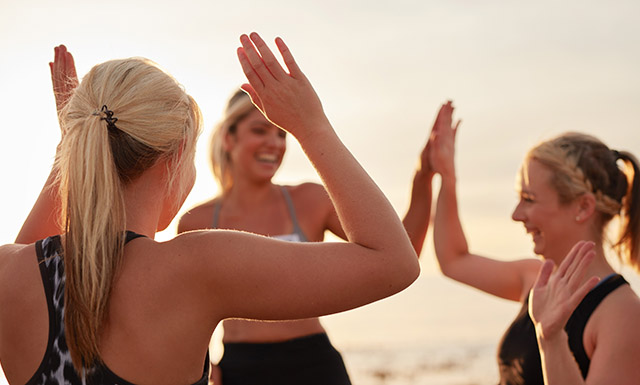 Being Politically Active
This probably goes along with volunteering, as there's no better way to find someone who cares about what you care about. With more and more states adopting marriage equality, it's easier than ever to attend a rally or march in support of LGBT equal rights. You can even make attending these events a social experience with your friends by making fun posters that are guaranteed to start up conversations and introduce you to a whole mess of new people. Try checking out sites like thetaskforce.org or glaad.org.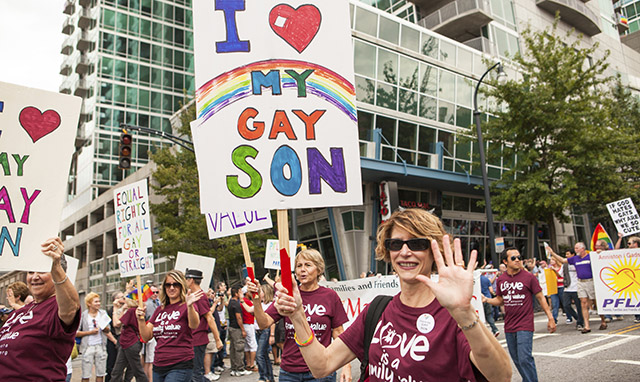 Church
Are you surprised? You shouldn't be! It isn't always easy being a lesbian, and religious, but it is possible. For a list of welcoming churches in your states, visit gaychurch.org. These safe spaces are a great way to meet other lesbians who share your beliefs and are part of a faith-based community.
The LGBT Section at a Bookstore
Looking for the type of meet-cute you only see in movies? Hey, this might actually work! Most bookstores have a Gay/Lesbian Studies section where you might find the girl of your dreams checking out "Odd Girls and Twilight Lovers: A History of Lesbian Life in Twentieth-Century America" by Lillian Faderman. If you live in a bigger city, you'll probably be able to find some cool off-the-beaten-path feminist bookstores with some cool ladies floating around in it.
Don't forget, ladies – Girls who like girls are everywhere! Don't be afraid to put yourself out there and build up your network. If you think of any other cool places to meet the lovely, fantastic lesbians, let us know in the comments! We love hearing from you, as always.