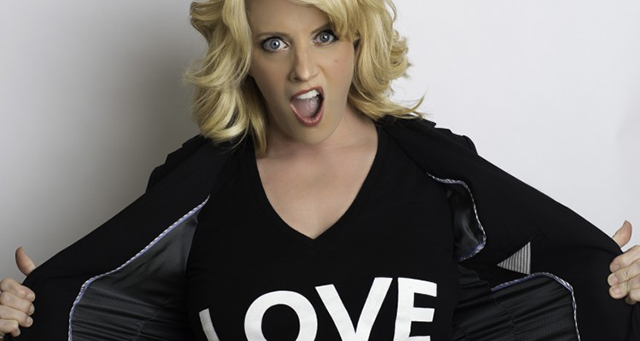 Stand-up comedian Suzanne Westenhoefer was born and raised in Columbia, Pennsylvania. She grew up in Amish Country and began her comedy career on a dare in the 1990s delivering gay-themed material to straight audiences in NYC comedy clubs. She is celebrating 25 years of out, open, no-holds-barred comedy. She sees the comical side of real life.
Suzanne Westenhoefer was on an episode of Sally Jesse Raphael entitled "Breaking the Lesbian Stereotype…Lesbians Who Don't Look Like Lesbians", in 1991 and was the first openly lesbian comic ever to appear on television.
She was the first out lesbian comedian with an HBO Special in 2004, and then later was the first out lesbian comedian to appear on Late Night with David Letterman in 2003. In 2007 she also hosted a comedy documentary on LOGO Television called A Bottom on Top.
One of my favourite skits of hers is the similarities between RSVP and Olivia cruises. She talks about everything from what gay men bring on a cruise compared to what lesbians bring, to how they are having sex (or not). This is a must watch! Check it out here.
She's refreshingly candid and you never know what's going to come out of her mouth, but it's sure to make you laugh. Find out what Comedian Suzanne Westenhoefer is up to lately by checking out her website.
Comedian Suzanne Westenhoefer to Host StartOut Awards! https://t.co/2OsYew1PM3 #lgbt #startup #entrepreneur pic.twitter.com/5YEa5EfSlM

— StartOut (@StartOut) October 28, 2015
Check out her website and upcoming event here.