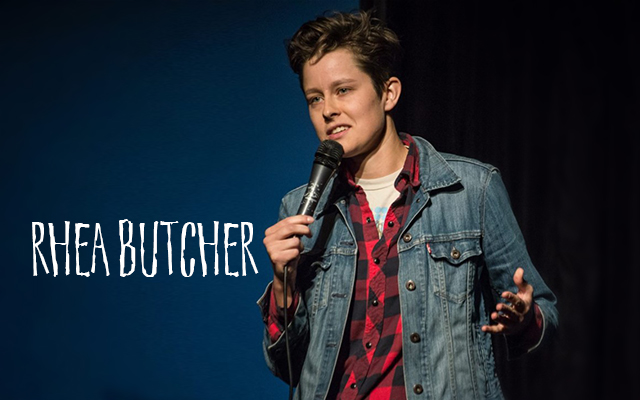 Rhea Butcher is a stand-up comic, podcaster, vegetarian, and writer who grew up in Akron, Ohio skateboarding her way through town. She grew up spending most of her childhood being confused about being a girl. Rhea has also featured for Cameron Esposito on the recent "Same Sex Symbol" tour and has performed all over the United States from Los Angeles to New York.
"I want to be the Black Keys of comedy, with Jim Jarmusch's hair."
~ Comedian Rhea Butcher
Rhea Butcher and Cameron Esposito often play the same venues but keep their comedy separate as they have very different views on what is funny. Whether they are together or apart I love watching both of these hilarious women on stage! She now lives in Los Angeles with her fiancee Cameron Esposito. Check out some of Rhea's comedy – they won't disappoint! As seen here in her BuzzFeed video the two are great together or you can listen to them online here:
Wham Bam Pow
Wham Bam Pow is an action/sci-fi moviecast. Each week, host Cameron Esposito and panelists Rhea Butcher and Ricky Carmona will terminate your boredom with movie news, interviews and watch-along film reviews. Check it out here.
Put Your Hands Together
From AST Records, it's the first-ever stand-up comedy podcast! Recorded live every Tuesday night at the UCB Theatre in Los Angeles. Fresh sets and backstage interviews from all of your favorite comedians. Hosted by Cameron Esposito. Get ready to clap! Check it out here.
Rhea also has a great tumblr page, called The Tumblr of Rhea Butcher, where you can ask her questions and she will answer them on her blog. It is a great read!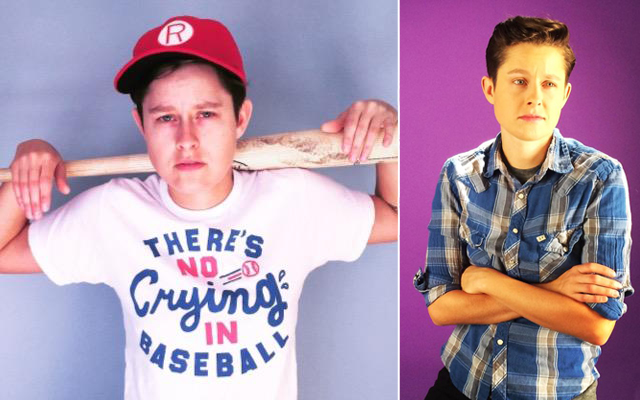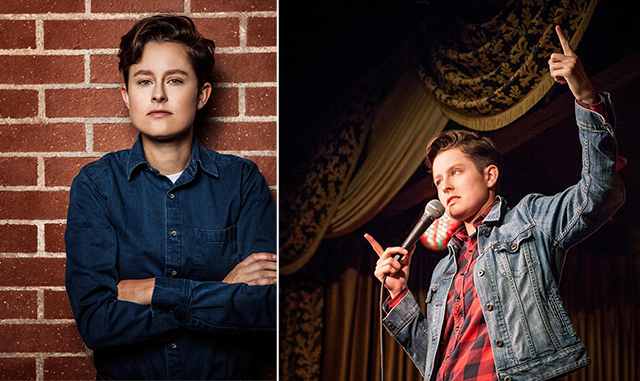 Thank you for supporting us at GirlfriendsMeet.com
Follow us on social media: Twitter, Tumblr, Instagram, Facebook, Pinterest
Or sign up for your free profile here: GirlfriendsMeet.com and meet new people today!