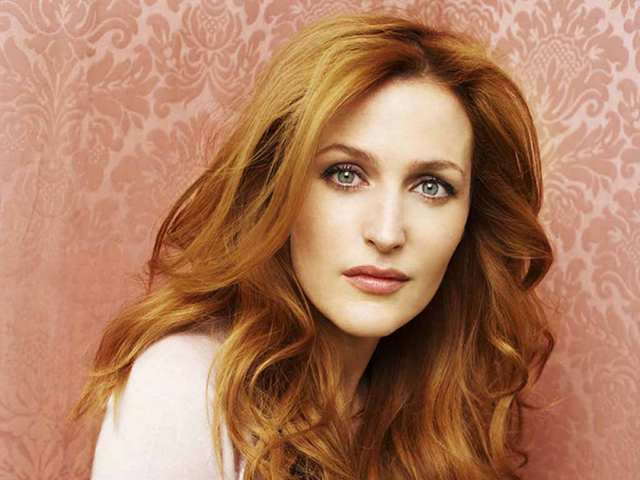 Gillian Anderson is my woman crush for this week. She is not only stunning but she also does great charity work and is always active in the community for that.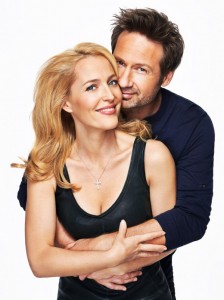 In case you didn't know how Gillian Anderson you might recall if you've ever seen her in her most popular role as Special Agent Dana Scully in the X-Files which won her an Emmy as well as a Golden Globe.  You can now see her in the horror show Hannibal where she plays Hannibal Lecter's psychotherapist Bedelia Du Maurier.
Gillian Anderson is an actress born in Chicago, Illinois but who later moved with her family to the United Kingdom at the age of 11 years old and then returned to the USA and lived in Grand Rapids, Michigan after that. She had thought that she wanted to be a marine biologist but with so much background in acting , she had done theatre classes her whole life, she decided to try her hand at that.
So,  when Gillian Anderson was only 22 years old she did what all aspiring actresses do. She packed up and moved to the big apple, also known as New York City, to see what auditions and big breaks she could find there. Meanwhile she worked as a waitress because that's what you have to do when you're a struggling actor in the big city.
She vowed to never do television roles and wanted to focus just solely on stage roles but we know that has changed because we wouldn't be here right now if it didn't. In 1993 she did a guest appearance for a television drama called Class of 96′ on the Fox Channel.
Her performance on Class of '96 led to someone offering her an audition and the script for the X-Files. Although she didn't want to be a television actor she was caught off guard by the well developed script and how it portrayed such a strong female character and she decided to audition.
The producer of the show, Chris Carter, immediately wanted her for the part but it was a struggle because Fox news wanted someone with more pull and sex appeal and who had a history in television already. Eventually Chris Carter got his way and filming for the series began.
This is all great and Gillian Anderson is well respected in the science fiction world and had been known to attend Comic Con but this isn't why she's our women crush this Wednesday.
Gillian Anderson is somebody who gives and we love that. She is a spokesperson for the Neurofibromatosis Network. Neurofibromatosis is a disease that causes tumors to form in the nervous system. Anderson's brother passed away from it when Gillian was only a teenager. She also works with and supports Children with Tumors that helps children who suffer from Neurofibromatosis.
She also works with Artists for a New South Africa and for ACTSA: Action for South Africa. She supports animal rights and works with PETA as well as a tribal rights charity Survival International.
In 2010 she worked on a campaign to boycott Botswana blood diamonds because of the way the government treated Kalahari San. She often works alongside LGBT youth and works with the Fishlove campaign to help the marine ecosystem.
She advocates for women's reproductive rights and has worked on "Rock for Choice" with Sarah McLachlan, Paula Cole, Melissa Etheridge (link), Helen Hunt, Ellen DeGeneres (Link), Portia De Rossi(Link) and Kathy Najimy so it's not hard to see why she's out woman crush this Wednesday!