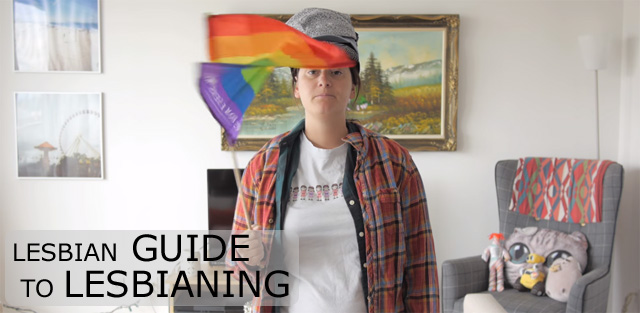 The Lesbian Guide To Lesbianing
This is a great parody video and covers important questions about being a Lesbian during this Pride season.  Sit back and enjoy this one.
So what is Gay Pride really about? Pick up a history books folks because its obvious that Pride is all about the parties!
What's the best outfit to wear you ask? Any good Lesbian will tell you flannel, layers, pride flags and ugly boots are the way to go!
And what about the ultimate in Lesbian Pride entertainment? Why, it's Gloria Steinem lectures of course!
We hope you enjoyed this video from UnsolicitedProject as much as we did.
Remember to follow us on Twitter @GFMDating