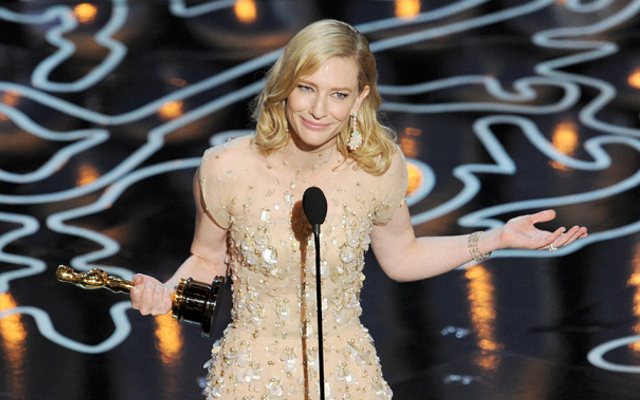 It seems lately as if every other celebrity is coming out or dyeing their armpit hair pink or revealing sexy secrets from their past, and the trend appears to be picking up steam, even among the upper echelons of the Hollywood elite. In an interview this week for her newest film Carol, which is premiering at Sundance, Cate Blanchett was asked if this was her first time acting as a lesbian. She coyly replied, "On film, or in real life?" As a follow-up to that, she was asked if she had ever been in a relationship with a woman, to which she responded, "Yes. Many times." So officially we can say that Cate Blanchett comes out -ish?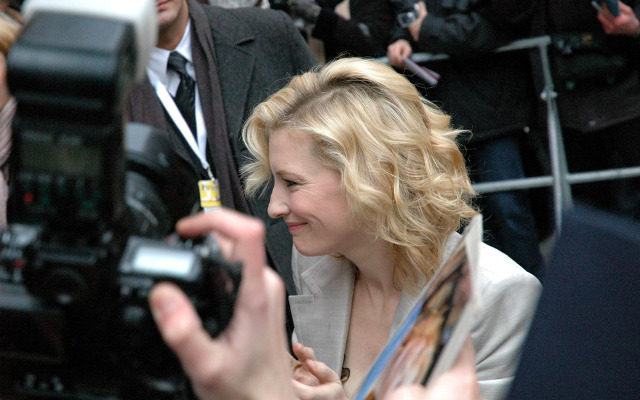 Carol is about an older woman (married, played by Blanchett) who falls in love with a younger woman (played by Rooney Mara), and is based on the book The Price of Salt by Patricia Highsmith. The book broke literary ground by having a happy ending (sorry, spoiler junkies), something that was unheard of in gay 1950s fiction.
Blanchett's revelations got us thinking, though, and talking: how would some of her most popular roles change if the characters she played were gay? A few of her more popular roles and a little speculation (and fantasizing!) later…
Lord of the Rings: The Fellowship of the Ring
Being an all-powerful, immortal Elf certainly has its perks, and things definitely would have heated up in Middle Earth if Galadriel had switched teams. They never met in the movies, but I could totally picture her with Eowyn, couldn't you?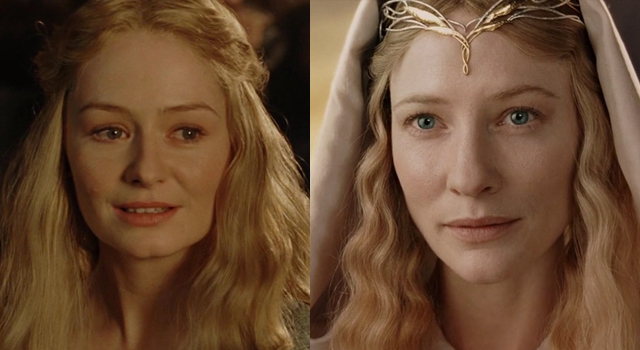 Being probably as old as time itself has its advantages…after all, with age generally comes a wealth of experience, and I'm sure the young shieldmaiden would appreciate everything Galadriel had to teach her between the sheets.
The Life Aquatic With Steve Zissou
Jane Winslett-Richardson boards the boat with Steve Zissou's team with a bun in the oven, which would make for some interesting fetish porn if it turned out she had a predilection towards women.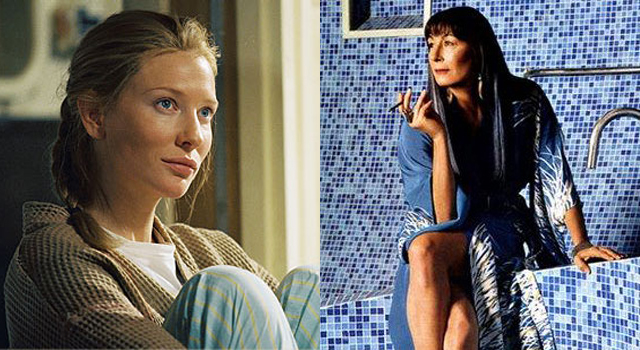 The younger Jane locking lips with Eleanor Zissou on the bow of the ship, and maybe a steamy romp in the sauna after would get pulses racing, I'm sure. Funny enough, Bill Murray's character did call her a "bull-dyke" in the movie. Foreshadowing?
Robin Hood
I've always liked Maid Marian. She was a strong-willed woman who wasn't afraid to stand up for the things and people she believed in, and I imagine it would be no different if she were into women.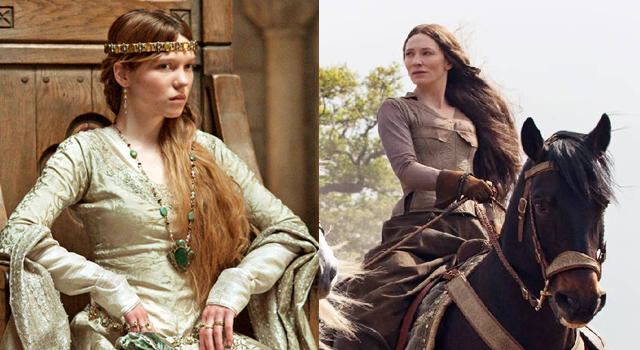 Don't get me wrong: Russell Crowe is one of my first choices, too, but Léa Seydoux would be top of the list as Isabella of Angoulême…for a gay Maid Marian.
The Aviator
I feel this film (and history itself, since it's a biopic) would have gone a lot differently if Katharine Hepburn turned out to be a lesbian.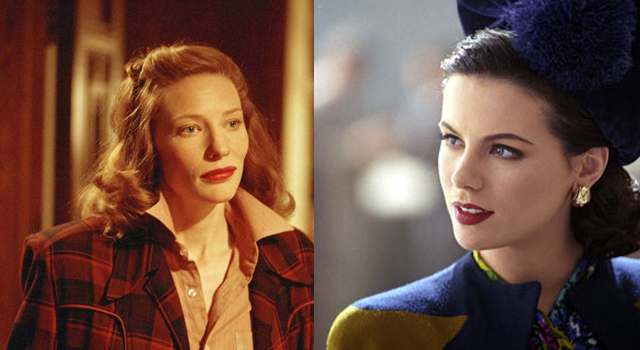 Add in Ava Gardner (played by Kate Beckinsale) as her lover, and they really could have had the potential to be a powerful, incredibly sexy old-Hollywood power couple.
Sadly, however, as much as I enjoy the thought of Cate Blanchett playing for the other team, she is happily married to artistic director of the Sydney Theater Company, Andrew Upton. Lucky bastard.