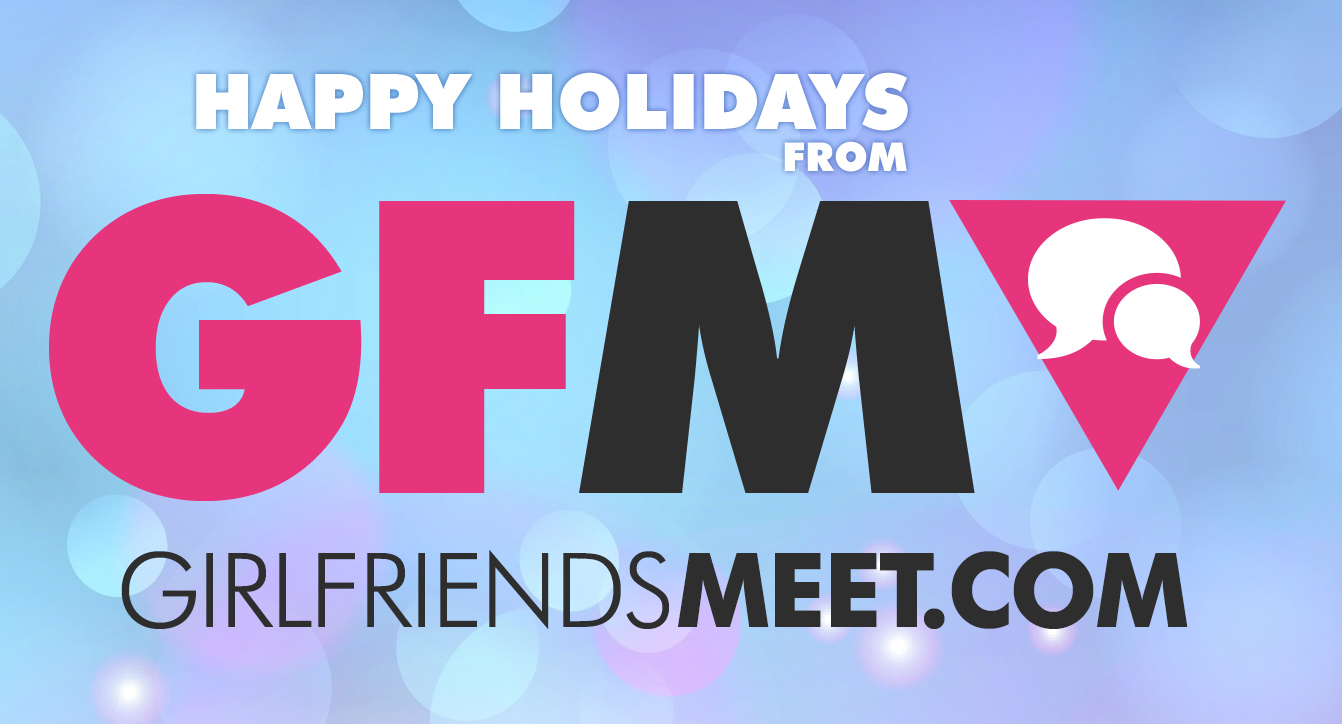 Happy Holidays for the ladies at GirlfriendsMeet.com
The holidays are near and here and that special spirit lingers in the air especially in the Girlfriends Meet office. We'd just like to take a moment to wish you all the best for the holidays. Your spirit keeps us going. It's been a wild year with so many changes and there are still so many to come. It's not easy but it takes time. While we wait for change embrace the joys of the holidays.
We know that family acceptance doesn't always happen in the LGBT community and holidays can be a rough time but spend time with the people who love you and who become your family with or without blood attachments: girlfriends, best friends, co-workers and the family that unconditionally loves you no matter what.
We also know that religion can be used to exclude members of the gay community and you may feel alienated and hate this season but embrace the love that surrounds you. There is so much to embrace. It's not all bright lights and shiny packages. We help each other and we pay it forward.
Here's to remembering the good times and looking forward to the good times to come. To pushing forward in this movement and celebrating what we have accomplished thus far!
Exchange gifts, bake and cook good filling food, smile and sing and once more for good measure…
Happy Holidays!