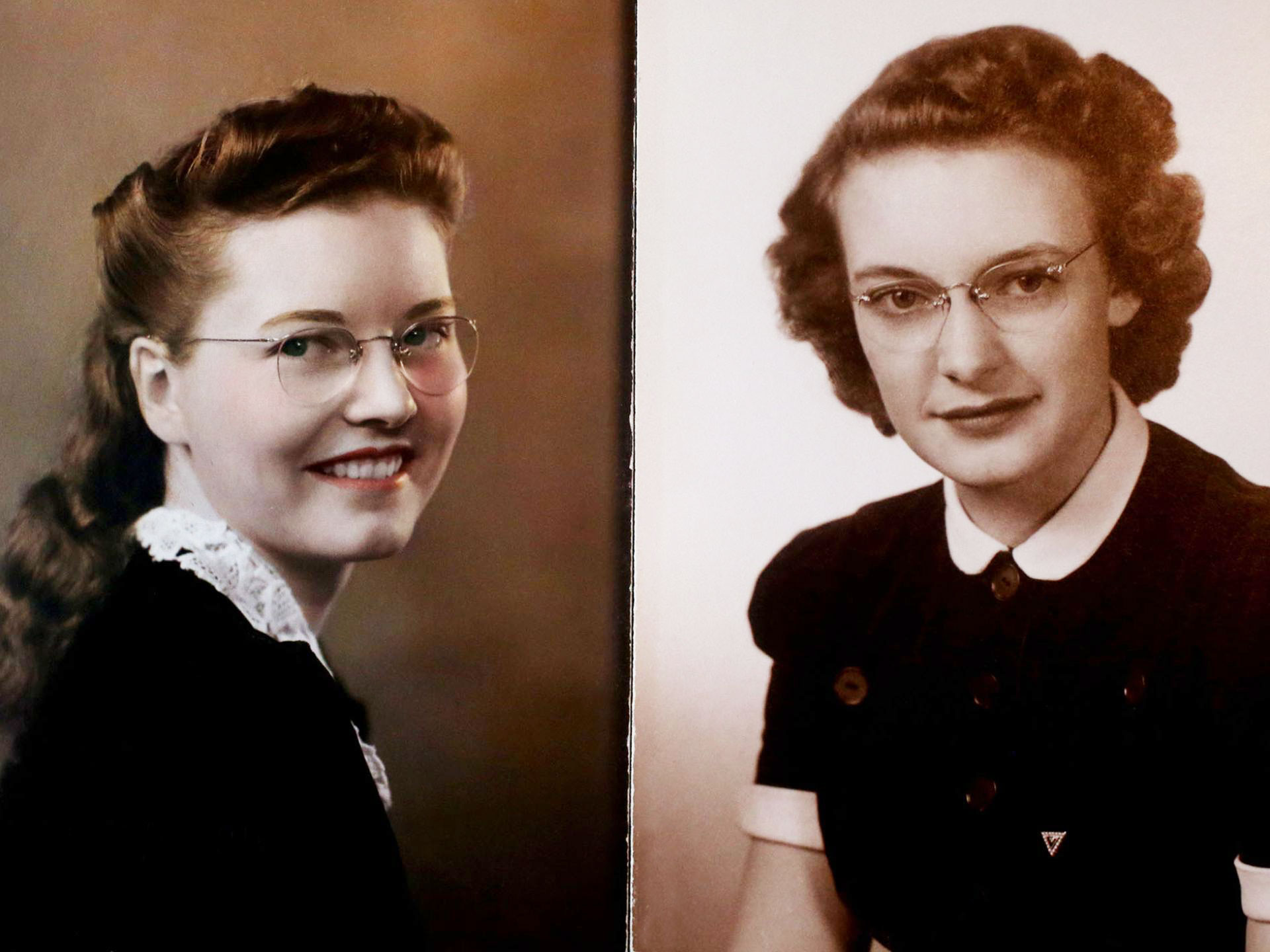 Vivian Boyack and Alice "Nonie" Dubes have been in a relationship together for more than seven decades and have never been married. Vivian is 81 years young and her partner Alice is 90 years young. The two of them met in Cedar Falls, Iowa. They knew from the beginning that their relationship would not be accepted so they decided to keep it quiet. They both agree that the hardest part of their relationship would be when they had to be apart, separating during the holidays when they really just wanted to spend that time together.
They were married on September 6th, 2014 after being together for 72 years. They exchanged their wedding vows at First Christian Church, Davenport with Rev. Linda Hunsaker presided over their wedding. 
"This is a celebration of something that should have happened a very long time ago," the Rev. Linda Hunsaker told the small group of close friends and family who attended.
They are happy now. They no longer worry about anyone saying anything about their relationship. They stated they were married always in their hearts!
The ladies eventually moved to Davenport in the late 40's. They have been very happy together. They love to traveling and spending time together and have been to all 50 states and all over Canada. Vivian Boyack was a teacher in Davenport at Lincoln and Grant elementary schools. Alice Dubes worked for the Times and Democrat for 13 years in payroll and later working for Alter Corp. for 25 years.